ALL-NATURAL UNREFINED SHEA BUTTER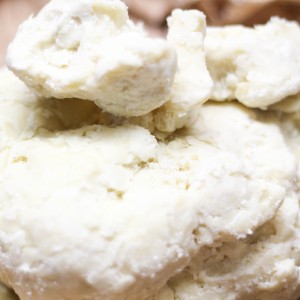 ALL-NATURAL UNREFINED SHEA BUTTER
8 Ounces (1/2 lb.) of Pure All-Natural Unrefined Shea Butter
Shipping: FREE (via USPS)
Customer reviews:
Reviews (0)
Printer-friendly version
*** IF YOU ARE LOOKING FOR MORE THAN 8 OZ. OF THIS PRODUCT, PLEASE ADD MULTIPLE QUANTITIES TO YOUR CART. AS THIS PRODUCT IS SOLD BY WEIGHT, THE TOTAL QUANTITY ORDERED WILL BE PACKAGED IN ONE LUMP, WEIGHTED, AND SHIPPED TO YOU. THANKS! ***
This all-natural unrefined shea butter is directly imported from the Northern parts of Ghana, West Africa.
Great for keeping skin and hair soft and supple, shea butter is an essential product for the whole family!
Shea butter is one of the world's greatest moisturizers. It protects and heals the skin while delivering a wealth of legendary benefits. The African people have used shea butter for millennia to beautify and treat the skin. Now the benefits of our ancient treasure are available for all to enjoy!
Use shea butter the way it is or add some olive oil and coconut oil and whip up a cream for the whole family. Shea butter will become liquid when exposed to heat.