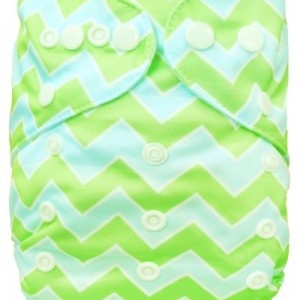 S23
Shipping: FREE (via USPS)
Customer reviews:
Reviews (0)
Printer-friendly version
Material:
Outer - A waterproof & breathable PUL
Inners - Suede cloth: Suede cloth wicks moisture away from baby's bottom. It is an excellent choice next to baby's skin for pocket style cloth diapers. Liquid passes right through suede cloth into the inner absorbent layers of the insert. Unlike fleece there is no pilling.
The bottom three rows of snaps (the rise) are for adjusting the size to fit a small (8-15 lb), medium (12-25 lb), or large (20-35 lb) child. Simply adjust the size as your baby grows make this diaper a one size style diaper from birth to potty training! Length of nappy:39cm in length X 35cm in width,for babies weighing 3-15kg